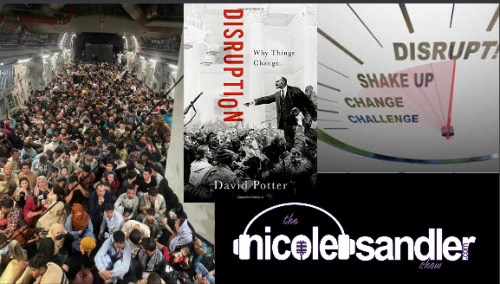 Download here or click below to play, (or watch the video at the bottom of the page!)
One constant in this world is change. Today we'll talk about some of the change we're experiencing now. Much of it change we've seen before, and should be a giant red flag warning us about history repeating! If I could play music on this show, I would have opened today with this one. Do yourself a favor and watch the Propellerheads featuring Shirley Bassey. This is genius!
After 20-year occupation, the US is removing all remaining troops from Afghanistan. The exit was ugly, but they have been, throughout history.
We'll begin today's show with what's happening now in Afghanistan. While many veterans, politicians and media figures are pointing a finger at Joe Biden, Lucas Kunce isn't. The Iraq and Afghanistan veteran who's running for Senate from MO returns to the show today after pushing back at some of the loudest voices blaming the president and the American people.
Then we'll put things in historical perspective. David Potter is a professor of Greek and Roman History at the University of Michigan, and the author of the new book Disruption: Why Things Change which looks at what precipitated radical change throughout history. Frankly, this was one of the scariest interviews I've done. I was hoping the professor would somewhat assuage my fears. Instead, he confirmed them.
I think this calls for another song.
Here's today's show, video style