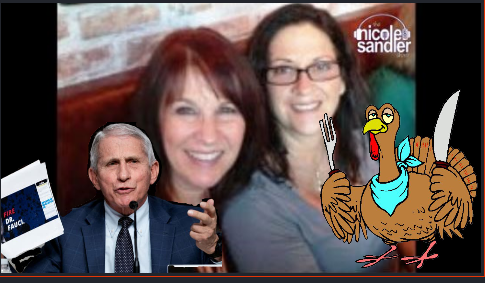 Download here or click below to play, (or watch the video at the bottom of the page!)
Thursday is Thanksgiving and we're all looking longingly at the door. OK, I am… I rarely take time off, so a four-day weekend is calling my name… But I still have shows today and tomorrow, and must put together our annual Thanksgiving dinner soundtrack show and something to run on Friday as well… Today is a Tuesday and GottaLaff is here and we have lots to talk about.
Lindsey Graham is out of delays, he's testifying before Fani Willis' grand jury in GA today, and Dr. Fauci gave what will likely be his final WH briefing today as he leaves the post he's held for decades….