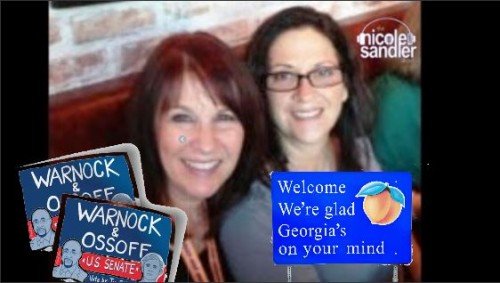 It's Election Day in Georgia, and this election will determine which party controls the US Senate. Literally everything in on the line today.
And tomorrow, the outgoing president will attempt a coup to overturn the will of the people who voted him out of office in the last election.
And it's the first Tuesday of 2021, so @GottaLaff is here as usual to join me as we try to make sense of it all… or make fun of it all…
Our funny today came from the wonderful J-L Cauvin
And today's show's video is currently blocked on YouTube (thanks to the "Georgia" song snippets I played today…I'm editing the offending one out, but it'll take a while). So, here's today's show from Twitter/periscope.
1-5-21 Nicole Sandler Show -Georgia on Our Minds Tuesday with GottaLaff https://t.co/NNTP22OY8G

— Nicole Sandler (@nicolesandler) January 5, 2021