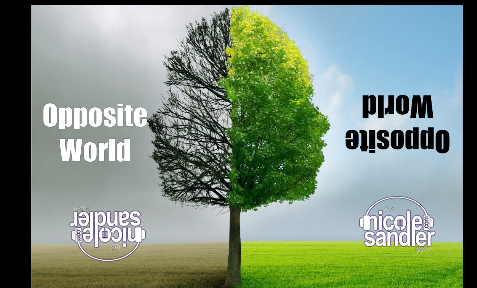 Download here or click below to play, (or watch the video at the bottom of the page!)
I often return to the theme of opposite world, where we appear to be stuck. That Bill Cosby walked out of prison today, his conviction overturned, is proof that we're in opposite world. Hearing Republican members of Congress explain why a commission investigating the January 6 insurrection is unnecessary, seeing the former guy at the border pretending to be in a position of authority, Jim Clyburn again working to sabotage the campaign of a progressive Democrat… I could keep going, but I think you get the idea.
And Jeff Sharlet returns to the show today to tell us about Trump's first post-presidential lie-fest – er – rally. He wrote about it in this piece for Vanity Fair.  Opposite world, indeed.
Because Jeff (author of The Family, C Street and other works dealing with the intersection of religion and politics), I ended the show with this bit of brilliance from Randy Rainbow's repertoire. Enjoy!