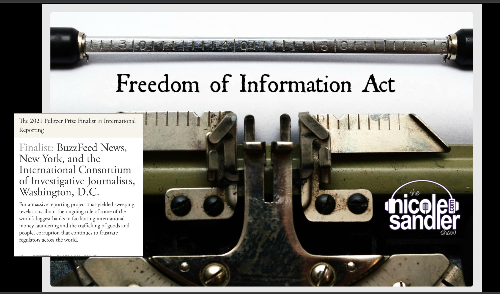 Download here or click below to play, (or watch the video at the bottom of the page!)
The government may have labelled Jason Leopold a FOIA Terrorist, but I prefer to call him a FOIA Master! This week, the project Jason spent two years working on, The FinCen Files investigationwas honored as a finalist for the 2021 Pulitzer Prize in International Reporting! This is the second time Jason's work has been a Pulitzer finalist. I thought we needed a hanging and celebrating with Jason day, and today is it.
We'll talk about the whistleblower who got the investigation rolling by providing Jason with FinCen documents. We now know her identity: Natalie Mayflower Sours Edwards, the U.S. Treasury official who disclosed the financial intelligence documents to BuzzFeed News, was sentenced last week to six months in prison. We'll talk with Jason about that, and lots more.
But as usual, we start the show with the latest news, and celebrate our new national holiday, Juneteenth!