It's the first full day of life after Trump and it still feels good! I'll have some thoughts on yesterday's celebration to get us started today.
It's Thursday, so Howie Klein of Down with Tyranny and the Blue America PAC is here. We're joined by Gary Chambers Jr., the progressive candidate running to fill the Congressional seat in Louisiana's 2nd district, vacated by Cedrick Richmond who left to join Biden's administration. It's the first day of the rest of our lives!
I'm still giddy from yesterday and the fact that Trump is gone! We had some fun with some fun songs…
We began with this one from Billy D Washington called "Trump Is Gone!"
Next up, because Bernie Sanders memes were everywhere following his adorable look at the inauguration,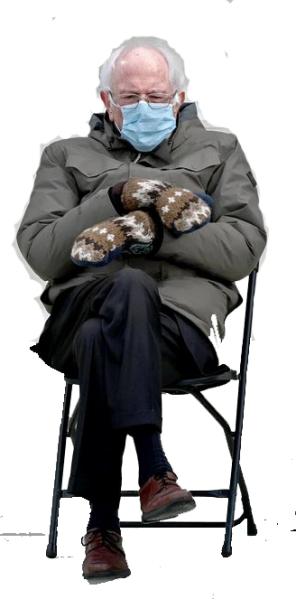 I played this one from The Holderness Family
And then, we had to get J-L Cauvin as Donald Trump's take on the inaugural festivities last night!
Here's the whole show on video.