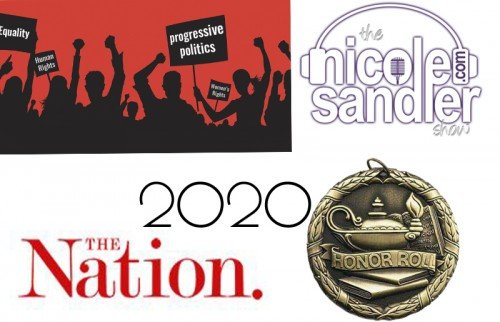 The year 2020 was pretty awful as years go, but there were a few bright spots and silver linings. Every year, The Nation publishes their Progressive Honor Roll and John Nichols joins me to discuss who made the list. He'll be with us today to go over 2020's MVPs, and to talk a bit about the unprecedented circumstances we find ourselves in today.
As usual, we started with the latest news, a few mini rants from me. One was about Katie Porter being taken OFF the House Financial Services Committee (WTF Pelosi?!?!). The other, how badly Trump and his band of misfit cabinet secretaries screwed up the vaccine rollout! Joe Biden spoke today too, and it seems like his administration will get the ball rolling on rolling out the vaccines.
So I played this song parody, from Jen Huston
And because we can, this one from Founders Sing
At the end of the John Nichols interview, I played this song, "The President Sang Amazing Grace" from the album, Long Time Passing: Kronos Quarter and Friends Celebrate Pete Seeger
And finally, here's the video version of today's show… I'll be back Monday with a special Monday Music show for MLK Day!