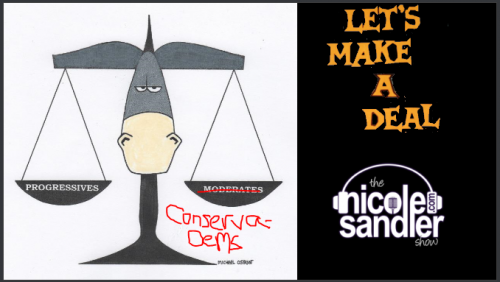 Download here or click below to play, (or watch the video at the bottom of the page!)
The old adage goes "Democrats, snatching defeat from the jaws of victory." Sadly it becomes more true with each passing day. But everything is on the line right now. And if the Congressional Democrats can't get the president's signature Build Back Better plan passed, it's our own fault. Today, we'll review what's going on and where we are right now. I'll also explain some of the other things that slipping through our fingers, and why. And we'll open the phones too for your thoughts– 954-889-6410 or Skype to nicolesandler.
On Thursdays, Howie Klein is usually here, but he's out today. Instead, we'll start the show with a visit from Brittany Ramos DeBarros, the Blue America PAC endorsed candidate running in NY's 11th district, where we really need her!
I shared this brief speech she delivered back in 2018, before she ever considered running for Congress. After this speech, the Army opened an investigation into her!
The gremlins hit my phones today, so while I tried to fix the issue, I shared a couple of new parody songs from Founders Sing and the Marsh Family
And here's the video version of today's show… enjoy!