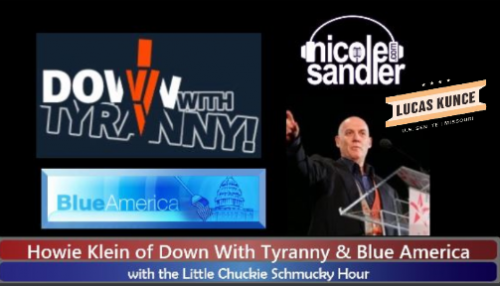 Download here or click below to play, (or watch the video at the bottom of the page!)
It's a Thursday, so Howie Klein of Down with Tyranny and the Blue America PAC is here. And since we're already in election season for Nov of 2022, he occasionally brings along candidates endorsed by Blue America. Today, we're joined by Lucas Kunce, who's running for the Senate from Missouri, for the open seat being vacated by the retiring Roy Blount.
In the first half of the show, I shared an essay from John Pavlovitz about his family's COVID experience. It's well worth the read.
And we talked about the withdrawal of the rest of our troops from Afghanistan. It's more than about time!