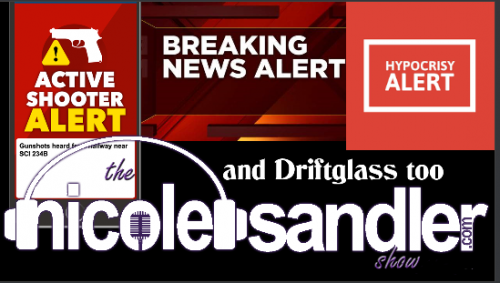 Download here or click below to play, (or watch the video at the bottom of the page!)
Derek Chauvin was found guilty on all charges in the death of George Floyd. That's both 2nd and 3rd degree murder and manslaughter. Seeing him led from the courtroom in handcuffs knowing he won't likely see daylight again was the news I needed today.
Jack Rice checked in to give us a bit of background information. And we spent some time with OG blogger Driftglass too…
It was a good day. Just what we needed.
I won't be here tomorrow, but I urge you to listen, as usual. I'll play the show from April 28, 2011 – 10 years ago next week. It was the story of my arrest for daring to try to ask my congressman a question at a town hall meeting. Ten years flew by and not enough has changed…
I have no idea what the verdict will be (OK, I do, but I could be wrong), but I'm glad that #Driftglass is my guest today. Should be a fun show. 5ET/2PT https://t.co/3NxQEQLtyp or here https://t.co/RjromqWOE5

— Nicole Sandler (@nicolesandler) April 20, 2021