My favorite radio station of all time signed on the air July 4 weekend of 1994. It was KSCA – fm 101.9, Southern California's Album Alternative, which later adopted the easier-to-say slogan LA's Finest Rock.
Unfortunately, all good things come to an end, as did this once-in-a-lifetime station, which signed off the air 22 years ago tonight. Scroll down below for some of the media attention the end of our little radio station garnered.
One of our listeners archived much of our website as  it stood on that final day.  Yes, we were cutting edge. Ours was one of the very first radio station websites in the country — something I built along with Zach Zalon who, at the time, was one of the bookers at The Troubadour.
Today, I share with you the very first of the hundreds of artists who came to our studios to perform live.
It was July 6, 1994 – and David Byrne was our very first….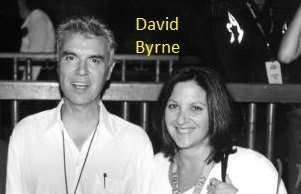 As promised,  here's some of the coverage of our last days on the air
Feb 9, 1997 – Orange County Register
Feb 6, 1997 – Orange County Register
Feb 5, 1997 – Los Angeles Times