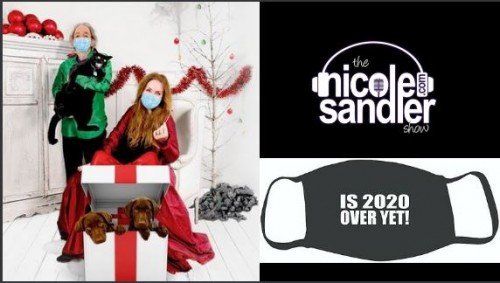 It was a great game plan for todoay's show. Unfortunately, the tech gremlins invaded my studio today. Sorry for all the glitches, but big thanks to Harry, Judith and Harvey for being good sports today!
We end the week with a busy show that embraces the whole holiday experience! We'll begin with a visit from Harry Shearer and Judith Owen. You know Harry from everything from The Simpsons to This Is Spinal Tap. And you should know his wife, Judith Owen, an amazing singer, songwriter and natural comedian. For years, they've done a mini-tour each holiday season with their show, "Christmas Without Tears". This year, thanks to Covid, it's a virtual extravaganza, available to stream all weekend long. They'll share the details (but you can get it at nugs.tv beginning at 5ET tonight).
Then, we'll move on to the holiday dinner table conversation. Who better to talk politics with than author/professor/historian Harvey J. Kaye? And you don't even have to deal with your idiotic uncle!
Here's the video version of today's show…such as it was…