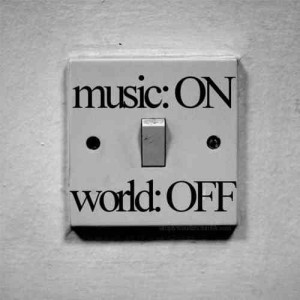 I was a bit worried that there might not be enough news to talk about with Congress going on a 5 1/2 week recess but, then again, it's not like they do anything when they're in session.
But the drama that unfolded yesterday as they all attempted to leave DC was the perfect snapshot to illustrate the comedy of errors that the 113th Congress is. Adding to the absurdity of it all was Boehner's contention that President Obama, against whom the Speaker is filing a lawsuit over his use of executive orders, should use his executive powers to do something to fix the "crisis" at the border that the House is too gridlocked to do itself!
The new House Republican leadership team held a brief press conference yesterday following a closed-door caucus meeting, fielding a few questions, all of which related to the humanitarian crisis at the U.S./Mexico border. One exchange between a reporter and House Speaker John Boehner (R-Ohio) stood out for me.

QUESTION: Just a follow up on that: are you still committed to having a vote before you leave? And, given the concerns within your own conference about the costs of this border bill, can you pass something?

BOEHNER: Listen, I, I'd like to act. We've got a humanitarian crisis on the border, and that has to be dealt with. But the president clearly isn't going to deal with it on his own, even though he has the authority to deal with it on his own.

Wait a second. Hold on. Boehner has spent months shouting, sometimes literally, about President Obama's out-of-control power grabs. As the Speaker and his caucus see it, Obama no longer gives a darn about separation of powers, and he's embraced a tyrannical model in which the president is king. Boehner is so outraged by Obama's willingness to act unilaterally that the Speaker is

literally going to take the White House to court

.
Hypocrisy is the definition of today's Republican Party!
Liar is the word that comes to mind when I think of CIA director John Brennan. Back in March when Senate Intelligence Committee Chair Dianne Feinstein took to the floor to declare that the CIA had hacked into computers used by committee staffers, Brennan denied it vehemently, saying
"As far as the allegations of the CIA hacking into Senate computers, nothing could be further from the truth. We wouldn't do that. I mean, that's that's that's just beyond the, the uh, the scope of reason."
Liar! Cue the New York Times.
An internal investigation by the Central Intelligence Agency has found that its officers improperly penetrated a computer network used by the Senate Intelligence Committee to prepare its damning report on the C.I.A.'s detention and interrogation program.

The report by the agency's inspector general found that C.I.A. officers created a fake online identity to gain access on more than one occasion to computers used by members of the committee staff, and tried to cover their movements as they rooted around the system, according to an official with knowledge of the investigation's findings.

A statement issued Thursday morning by a C.I.A. spokesman said that John O. Brennan, the agency's director, had apologized to the two senior members of the intelligence committee and would set up an internal accountability board to review the issue. The statement said that the board, which will be led by former Senator Evan Bayh, an Indiana Democrat, could recommend "potential disciplinary measures" and "steps to address systemic issues."
Brennan apologized. How nice! A resignation would be better.
But the saddest news of the day comes from the Middle East where Israel and Hamas are battling it out, and the Palestinians trapped in the Gaza strip are paying dearly with their lives. A 72-hour cease fire was agreed on yesterday, and the peace held for a couple of hours before rockets began flying again. Both sides blame the other.
Maysoon Zayid is a Palestinian American, a comedian and my friend, and she joined me on the show this morning to talk about the mess. Although we agreed that the horrific pictures emerging from the burned out buildings in Gaza are turning hearts and minds against the Israeli tactics, Maysoon suggested checking out Humanize Palestine instead, as every one of those approximately 1500 Gaza civilians who've been killed in recent days was a living, breathing person with families and friends who loved them. They're not just numbers, they're human beings. And the killing has got to stop.
Maysoon is doing a show Thursday, August 7 at the Comic Strip in NY, with the proceeds from this show being donated to the Palestinian Children's Relief Fund .
It's the Big Brown Comedy Hour is back featuring NYC's top Arab, Indian, Iranian, Pakistani and other "Brown" comedians. This is a VERY special spot! I will be filming my spot for a huge TV special AND *The proceeds from this show will be donated to the PCRF – Palestine Children's Relief Fund

This show features Dean Obeidallah, Maysoon Zayid, Ramy Youssef , Sabrina Jalees, Eman Morgan, Nader Uthman, Manvir Singh, Atheer Yacoub, Ashwin Bhandari, Feraz Shere, Tony Dabas and more.
All the Big Brown Comedy Hour's have sold out in the past, so don't wait to purchase your tickets! It will be a great night of Brown comedy.
Thursday, August 7, 8:00 PM at The Comic Strip Comedy Club
1568 2nd Ave at 82nd Street
New York, NY 10028
Tickets: http://www.brownpapertickets.com/event/761447 or call 800-838-3006
After all the talk of war and bombs, I needed some music to soothe the savage beast. Good thing it's Friday, as we wrap up each week with a blast from the past for Flashback Friday! Today, we had a double-header.
I'd already planned on playing back the January 1997 interview I did with Patty Griffin. It was her first LA radio appearance, as she had just released her debut album, Living With Ghosts. The radio station was KSCA fm 101.9 in Los Angeles, and it would be on the air for only about a month longer, as Gene Autry was getting ready to sell it. I wanted to get Patty on the air before then, so she came in for an interview and performance while in LA to film a music video. What a treat that was!
Earlier this morning, I saw a piece on MSNBC about a developer's purchase of the Nashville building that houses the legendary recording RCA Studio A, and their plans to tear it down to build condos. I learned that Ben Folds has held the lease on the studio for about a decade, and thought today would be good time to also play Ben Folds Five's first Los Angeles radio appearance – at that same station with me in late 1995, just after the release of their self-titled debut album.
Here's the segment about the studio. I hope he's able to keep it open.
So, it was a double header for Flashback Friday today. That's ok, as there are lots of savage beasts to soothe these days. Hopefully, that'll hold us over for the weekend.
I'll be back to take on a new week on Monday, radio or not…