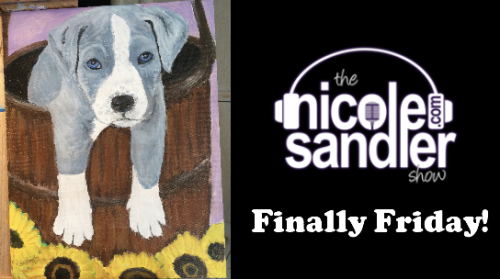 Download here or click below to play, (or watch the video at the bottom of the page!)
What a long, strange week this has been! Someone on the TV just said that today is Good Friday. Well, to me, every Friday is a good Friday.
The first week of the murder trial for the ex-cop who killed George Floyd is done. We'll chat with Jack Rice, a defense attorney (and old friend and radio colleague) lives in Minneapolis, and checks in to recap the first week of testimony. Of course, there's the weirdness surrounding Matt Gaetz and more… we'll get to as much of it as possible today.
I played my first ad for my pet portraits today! A pet portrait makes a great Mothers or Fathers Day gift… both are rapidly approaching!
And here's the whole show, courtesy of Twitter
No YouTube for now. But lots of other places to watch! Here on Twitter, today's show starts at 5ET 2PT at https://t.co/n6mD0K9NMQ
We're also on https://t.co/wMaYnhLh41 & FB Live https://t.co/AI9Gq9Og1Q. All links & audio streams at https://t.co/3NxQEQLtyp pic.twitter.com/XvualeBEZU

— Nicole Sandler (@nicolesandler) April 2, 2021