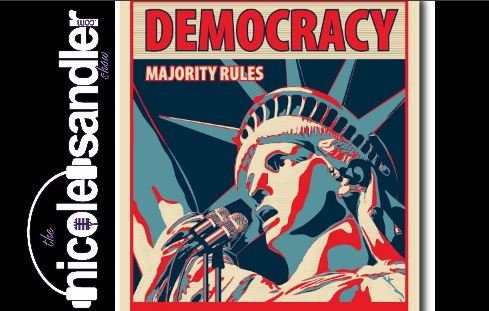 Download here or click below to play, (or watch the video at the bottom of the page!)
The war is raging in Ukraine, as Vladimir Putin is obviously a very short man with a very small dick. That explains so much, you know. And we've already heard about the size of the thing hanging off of the former guy. But their physical shortcomings in no way make the impact of their hateful actions any less severe.
Today, Putin's thugs bombed a maternity hospital in Mariupol. It defies humanity.
And the deal we reported on yesterday that would have Poland send Ukraine Russian MiG jets that we'd replace with American jets was killed… by the US Government. Why? Because they're afraid Putin would consider our involvement as an act of war.
Give me a break! Putin will just say we're actively involved whenever he wants an excuse for firebombing a hospital where babies are being born. He doesn't need a legitimate excuse. He'll lie and then use his lie as an excuse for massacring innocent children. What are we waiting for?!?!?
Actually, Congress would have to follow the laws of our land, and there's no indication that this Congress would do the right thing. Even though the Democrats have the thinnest of majorities, they still hold a majority. Therefore, they should be able to enact any legislation they deem fit.
But there's this very anti-democratic rule called the filibuster. The filibuster is not in the constitution, and it's certainly not a law. So why are we crippled by it?
That's what I'll speak with Jon Sinton about today on the show. Jon Sinton is the head honcho here at the Progressive Voices Network.
He's also the CEO of Let Majority Rule, an organization whose mission it is to help ensure America hears the voice of the majority of voters.
During the show, I played a video from a South African artists who goes by the name The Kiffness, remixing a Ukrainian folk song sung by a Ukrainian rock star named Andriy Khlyvnyuk who left a US tour to go home to Ukraine and fight to defend his country! I promised I'd embed it here. Share it far and wide!