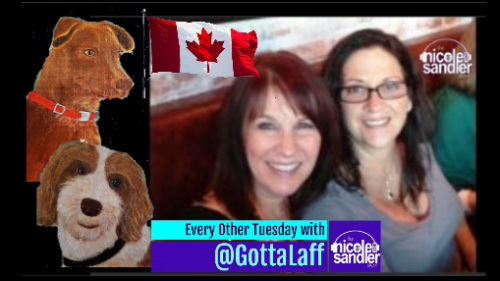 Download here or click below to play, (or watch the video at the bottom of the page!)
GottaLaff is with us today, but it's her last Tuesday for a while as she and Mr. Laffy are heading up to the Great White North to scout for a place to escape from Gilead, er, America for… But before she leaves us, we have some Tweets to share and snark to spew.
But before we got started, I played a couple of song parodies from one of my favorite parody producers. They go by the name of Man. Woman. Camera. And they're awesome!
And we ended the show with the latest from Lauren Mayer. Some people will do anything for a song, but catching COVID-19 is a bit much!