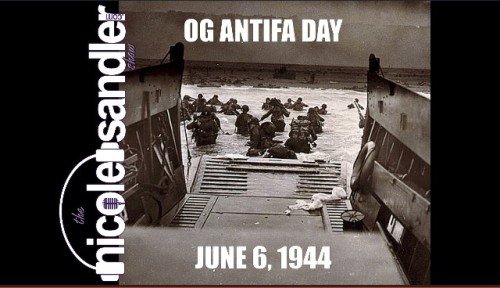 Seventy-nine years ago today – June 6, 1944, allied forces invaded five beaches at Normandy– more than 160,000 Allied forces landed in Nazi-occupied France as part of the biggest air, land and sea invasion ever executed. Why? They were fighting fascism! Today, we celebrate the OG Antifa fighters of fascism.
It was on this day in 1968 that Bobby Kennedy was assassinated. And now his son, RFK, Jr, is poised to be a spoiler who can't possibly win the Democratic nomination for the presidency in 2024, but he surely could help return the fascist Trump to office. And all the while scaring people away from getting vaccinated against deadly diseases by spreading disinformation. Lovely.
And what a day for the PGA and Saudi's to announce they've reached a deal to merge their golf tours. What could possibly go wrong?
We'll delve into all that and more today…. We'll see where the day brings us.