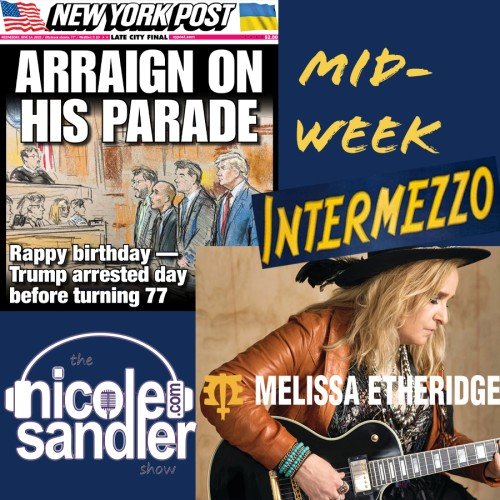 This has been a ridiculously busy news week– and today is only Wednesday. So I thought, after a look at today's news and after we tie up a few loose ends – we'll have a musical reset. Well, without the music!
As you may have heard me mention, I'm working on a huge project with a group of radio veterans. It's called Women Who Rock, and will feature a streaming music station playing all female artists, a Women Who Rock Podcast network, and a community and information area. I thought we'd be launching around now, but there are a lot of moving pieces….
So, since we're still probably a month or two away from launching I decided to raid those files and share with you an interview I conducted last month with the great Melissa Etheridge! Melissa is currently on tour (all dates listed here https://melissaetheridge.com/events/), and in September she goes to Broadway!
We talk about all of it.. her music, her politics, her activism, her 35-year long career so far and lots more.
Yes, this interview will be part of the opening week festivities of WomenWhoRock.com, but today my listeners get a sneak treat… a midweek Melissa intermezzo!
And this is the song I played at the end, "This Human Chain."  Enjoy!