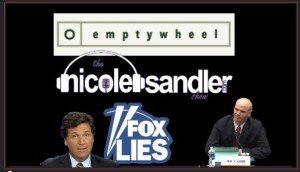 Click the player above to play, right click the download button below to download the episode, scroll down for the video version


I'm off next week, having eye surgery again on Monday and then resting. So I figured we needed a Marcy Wheeler fix before then, as so much has happened since we last spoke!
So, get ready for another big information download, as we'll talk the Matty Dick Pics hearings, the Tucker Carlson 1-6 videos and gaslighting, his Russian back channel and how he regards his viewers. Plus the Silicone Valley Bank failure, the Saudi Arabia- Iran deal and more. Really.
And for all we didn't get  to, go read emptywheel.net!