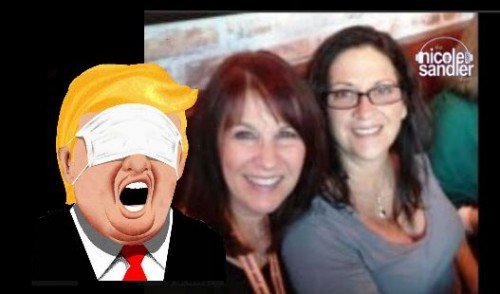 The reality of life in America in 2020 is the stuff of every dystopian nightmare we've ever had. Nothing makes sense any more, and it's all capped off by a strange display of insanity from the orange man occupying the oval office who is now denying the severity of his Covid-19 infection. When faced with this level of fubar, it's best to deal with it with friends.
So today, as we do every Tuesday, GottaLaff and I invite you to join us as we try to make sense of the senseless and count the 28 days until we can evict D'ump from the White House courtesy of the ballot box!
But we begin with a pent-up rant about opposite world!
I also shared two important videos today, both of which issue calls to action. So please watch them, and follow their instructions. First up, Mandy Pantinkin and his wife Kathryn. Watch the video, then visit thelastweekends.org/doit
And I shared another video, this one encouraging everyone to call their senators to do everything possible to block Amy Coney Barrett's confirmation. Watch and do what they suggest…
I've been posting the video of each day's show here on the podcast blog post. Since I'm still suspended from live streaming on YouTube, I upload the video of the show after the fact. Today, it was blocked! The entire video was blocked by WMG (Warner Music Group, I believe) because of the Mandy Patinkin video that's embedded above. I don't understand why, and YouTube doesn't give you a reason for the things they do. And you can't get hold of a human being there to ask.
So, here's today's show on video, minus the Mandy Patinkin lovely video with his wife…