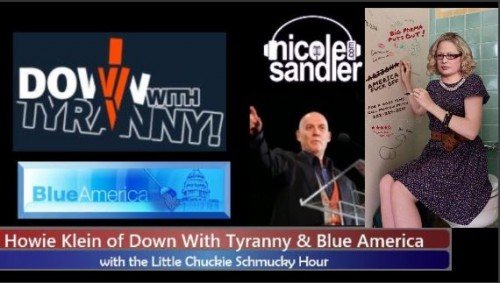 Download here or click below to play, (or watch the video at the bottom of the page!)
What a day!
As I'm setting up for today's show, the number of breaking news stories keeps climbing, and it's a combination of good, bad and really ugly.
The good? The head of the Oath Keepers and 10 others were arrested today and charged with seditious conspiracy. Finally.
The bad? A lot falls under this category. Kevin McCarthy lied through his teeth at a presser this morning in which he reiterated that he will not cooperate with the House select committee investigating the Jan 6 attack on the Capitol. And the RNC announced that without the Commission on Presidential Debates changing how they schedule debates and choose moderators among other issues, the Republican party will not require its candidates or nominee to participate in official presidential debates.
The ugly? Kyrsten Sinema delivered a senate floor speech, pulling the rug out from the president, the Democratic Party, and the nation, saying she will not do what's necessary to protect our most important right — the vote. Period.
And there's more (like a fucked up SCOTUS ruling), but Sinema deserves this moment under the interrogation lights as she fucks over the nation.
It's Thursday, so Howie Klein of Down With Tyranny and the Blue America PAC is here today. We have lots to talk about…
And, I mentioned a new study that found that cannabis can prevent Covid-19 infection!