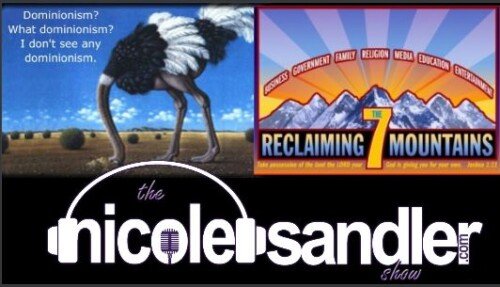 Download here or click below to play, (or watch the video at the bottom of the page!)
The US Extreme Court, formerly known as Supreme, has decimated some of the principles upon which this nation was founded. Today, we focus on the illegitimate three (and their three accomplices) who have, with some of their recent rulings, decimated the separation of church and state and with it the First Amendment's Establishment Clause and the Free Exercise Clause.
The Establishment clause prohibits the government from "establishing" a religion. The Free Exercise Clause protects citizens' right to practice their religion as they please, so long as the practice does not run afoul of a "public morals" or a "compelling" governmental interest. They did this in two cases announced in the last two weeks: one that said a high school football coach did not run afoul of the constitution when he had players gather on the 50-yard line after games for a Christian prayer, and another saying that the state of Maine must pay for religious schools if no public school is available in the district where a student lives.
As horrible as all of that is, it doesn't include the dangerous sect of Christianity that's positioning itself to impose their religious dogma on the rest of us. It's not just Christianity, but Dominionism and New Apostolic Reformation that's invading every sector of government, as is their plan.
Frederick Clarkson, senior Research Analyst at Political Research Assocates wrote about this trend and the Republican nominee for Governor of Pennsylvania, Doug Mastriano, who takes this religious perversion to new extremes in an article for Salon.com.
And, oh yeah, another mass shooting at a 4th of July parade in Highland Park, IL yesterday, killing six and injuring dozens… Welcome to the new Gilead of America…