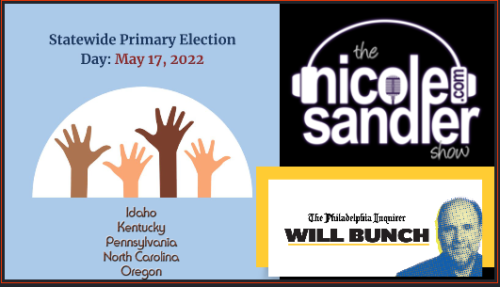 Download here or click below to play, (or watch the video at the bottom of the page!)
It's Primary Day today in five states, with a couple of very important races in there… most notably, Pennsylvania. With Rob Portman retiring, the soon-to-be-open senate seat is one of the best chances for the Democrats to pick up a much-needed seat. Poised to win the Democratic nomination is John Fetterman, who is not your average candidate.
Oh, and he suffered a stroke last week. But it was a minor one, and he's expected to make a complete recovery. The question is whether this will impact the vote?
The race for the Republican nomination is also a curiosity, as TFG endorsed Dr. Oz, but that goes against much of the Republican party's preference for the other MAGA candidate, financier David McCormick.
Who best to talk about this all with other than Will Bunch? The columnist for the Philadelphia Inquirer is a frequent guest on the show, but today he's here to talk about Pennsylvania (and the other races too…)