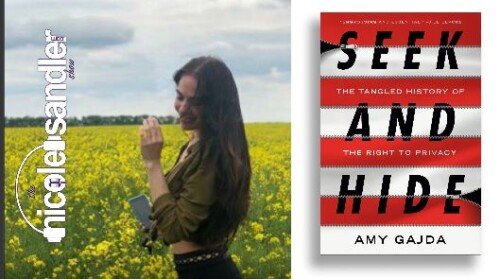 Download here or click below to play, (or watch the video at the bottom of the page!)
It's a busy Wednesday. I have Tulane Law Professor Amy Gajda coming on as today's guest. She'll tell us about her new book, Seek and Hide: The Tangled History of the Right to Privacy. Certainly an important topic, especially these days!
But before I talk with Amy, I'll share the conversation I had this morning with Tanya, our friend from Ukraine.
Since we met her six weeks ago when I cold called the Friends Forever Hostel in Kyiv, we've been communicating via text messages on the Telegram app. This morning, we connected, with video, via Zoom. I'll share some of our conversation at the top of the show.