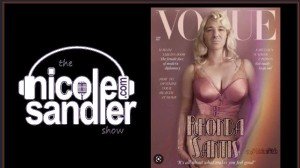 Click the player above to play, right click the download button below to download the episode, scroll down for the video version


It was a crazy day today. I found out just seconds before going on the air that my daughter tested positive for Covid. I feel helpless… and a little worried, as she was over here the night before last. Covid test now brewing… (Negative, as was David's… now we just worry about Alison!)
We talked about a lot of important things today.
From the Fed threatening to raise interest rates again and Elizabeth Warren fighting back, to Tucker Carlson's shameful lying last night about the Jan 6 insurrection (with an assist from Kevin McCarthy's 41000+ hours of surveillance video given to Carlson exclusively), to FloriDUH, where the legislative session got underway today. I spoke with Nanci Palacios, deputy director of Faith In Florida to talk about Gov Death Sentence's new proposal to prevent immigrants' access to health care, and education and criminalized any Floridian who transports or provides shelter to a broad category of immigrants.
Never a dull moment.