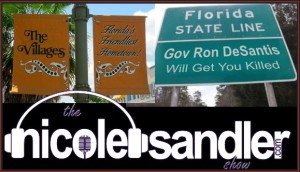 I've spent the better part of the last week sulking. One week ago tonight, Bruce Springsteen & the E Street Band kicked off their world tour, the first in seven years as they, like the rest of the planet, were sidelined due to the pandemic.
Yes, I was there in 2016… and I've seen at least one show on each tour since The River tour in Lakeland, FL back in 1980.
Thanks to the advent of Ticketmaster's so-called "dynamic pricing," I was afraid that I might have already attended my last Bruce show. But I held on to hope. This is, after all, the land of hope and dreams, right?
Well, the spirits in the night worked their magic, and a ticket landed in my lap this morning, courtesy of my sister who still owed me for getting her backstage to meet Robert Plant back in the 90s. So despite the exorbitant ticket prices, I'm headed for the Promised Land, Into the Fire, where Bruce will prove it all night.
Yeah, I'm kind of excited. So, I may have Bruce on the mind during the show… but we'll cover some other ground too…
At the Intercept, Ryan Grim has a frightening piece about the revolting Villages. Oh, wait, it's a revolt in the Villages, but it works better the way I had it first. He tells the story of what happened to three residence who attempted to inject some democracy into DeSantis territory. The title of the piece gives some of the story away: "The Villages Vendetta: How a Grassroots Revolt in the Iconic Retirement Community Ended with a 72-Year-Old Political Prisoner". Ryan will join us today to tell us what happened, and further explain why I'm getting the fuck out of Floriduh!