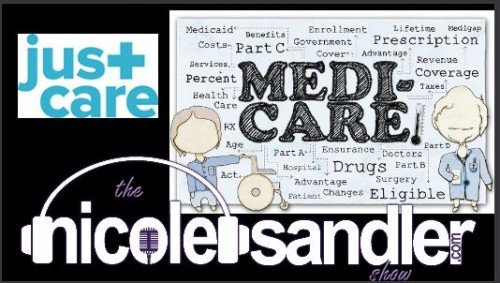 Download here or click below to play, (or watch the video at the bottom of the page!)
Tomorrow is the end of open enrollment for Medicare. The means that before midnight Tuesday night, Dec 7, you can change what type of Medicare plan you're enrolled in. I already knew and was warning my listeners about the realities surrounding Medicare Advantage, and we'll get into that again today.
But then I read this article   about the government's newest scam to privatize Medicare and turn it over to big moneyed interests. This new "experiment" was launched in the final months of the Trump administration, and should have ended as they exited. But it didn't. Instead, the Biden administration is continuing this policy. It would neither save money nor provide better care, but could fully hand traditional Medicare over to Wall Street investors and other profit-seekers. The result of that would be higher costs for patients and lower-quality care.
Diane Archer is president of Just Care USA, and was quoted in the article I liked to above. I invited her to join us on today's show to explain how the Direct Contracting plan continues the march toward privatization of Medicare…
Another piece I promised I'd link to is this one that explains how and when you can buy a Medigap policy to fill the 20% gap in traditional Medicare.
And one thing we didn't spend enough time on is the fact that in addition to the Medigap policy, you also need Part D Drug coverage. All that adds up to a lot of money. Ugh. Good luck!