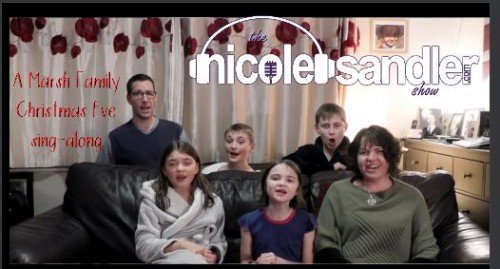 Download here or click below to play, (or watch the video at the bottom of the page!)
The holidays are always better when you can spend them with family. If you can't be with your family this year (thanks again, Covid), we've got you covered.
Last year, during the first year of the pandemic, humans found lots of diversions to occupy our time. Some went down very strange rabbit holes, others embraced the time and got creative.
Of course, I started painting, and offer custom pet portraits and faux stained glass creations.
A lovely family in Kent UK embraced their time together and became the planet's hottest singing sensations.
We met the Marsh Family in person when they joined me for a charming interview back in March.
Today, they're back for another sit-down with me. We'll compare pandemic notes, and play some of their videos that went viral for very good reasons.
And thanks to the lyrics that they considerately show on the screen, we can have a Christmas Eve Sing along with the Marsh Family. I promise, it'll be one of the more joyous family gatherings possible.