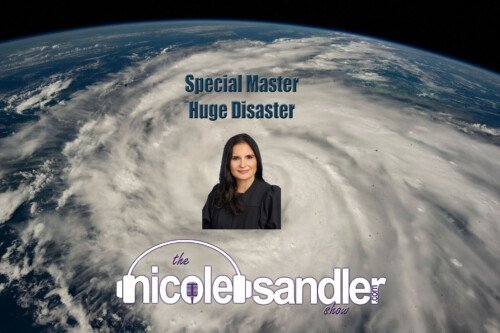 Download here or click below to play, (or watch the video at the bottom of the page!)
There is no such thing as a slow news day any more. With so much happening, we'll just hone in on two stories today. And they both deal with disaster, though of different varieties.
Hurricane Ian – huge disaster. Here in Florida, where I live, the damage and despair is everywhere, even in the safe pocket in the southeastern section that probably the safest place to be in the whole state. Today, I think everyone here is feeling incredibly lucky. In fact, we should all go out and buy lottery tickets.
But the reality is, we're far from lucky. The losses will be enormous, in both lives and treasure. And good luck if you hope to ever be able to purchase homeowners insurance in Florida again.
Today, I'll speak with Daily Kos' senior staff writer April Siese who wrote today, "We need to drastically rethink what recovery looks like as the climate crisis worsens."
But we'll start the show with our friend Lisa Graves, former Deputy Assistant Attorney General under AGs Janet Reno and John Ashcroft (in the Clinton and W administrations), now founder/ editor at True North Research. Lisa is my go-to expert on all legal/justice issues, and boy do we have a doozy!
'Judge' Aileen Cannon was appointed by Trump; Trump hand-picked her to do his bidding regarding the cache of classified documents found at Mar-a-Lago. Her first rulings dealing with the special master were overturned on appeal, but she gave Trump cover again on Thursday with a ruling that even this non-attorney can tell you was grade a bullshit. I'll ask Lisa about this latest head-scratcher. And of course, we'll talk about the wife of Supreme Court Justice Clarence Thomas being an election denier and doubling down on that sentiment yesterday when she answered questions from the House Select Committee investigating January 6.