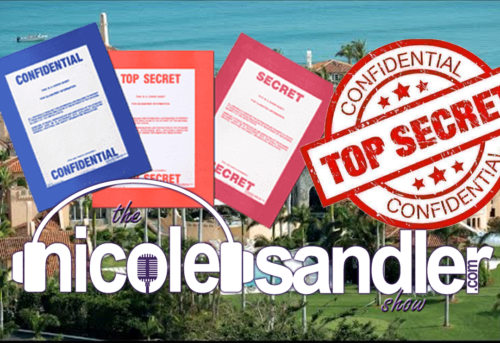 Download here or click below to play, (or watch the video at the bottom of the page!)
Once again we're in uncharted territory. 'Unprecedented' is the word that should win the prize for most-invoked over the last five years, and here we are again. A few firsts, as history has been made this week.
Almost everything about Trump is unprecedented, including apparently his actions in taking classified documents from the White House when he finally left.
The smear campaign against the FBI, DoJ and the AG — led by the Former Guy– is also unprecedented, as was Merrick Garland's decision to go before the microphones today to announce that he's asking for the search warrant and the inventory of documents and items seized by the FBI to be unsealed, after Trump incited anger and worse with false claims about the government's actions.
As I do whenever there's a legal question of such magnitude, I invited Lisa Graves to join us today to weigh in on history in the making. Lisa Graves, who runs TrueNorthResearch, served in the DoJ as a Deputy Assistant Attorney General under AG Janet Reno during the Clinton administration, and under Richard Ashcroft in the GW Bush administration.