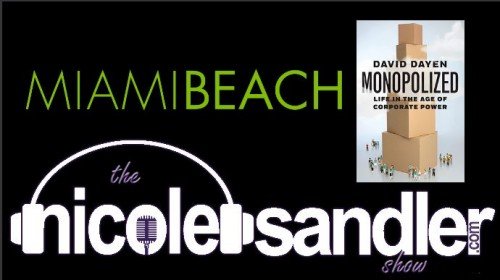 It's a busy show today! We begin with a new Randy Rainbow video (embedded below) to get us in the mood.
I welcomed Miami Beach Mayor Dan Gelber to the show to tell us how he's handling the Covid crisis in his city. And then we checked in with David Dayen, executive editor of The American Prospect, who's out with a new book this week, Monopolized: Life in the Age of Corporate Power.
And as promised, here's the latest and greatest from Randy Rainbow!