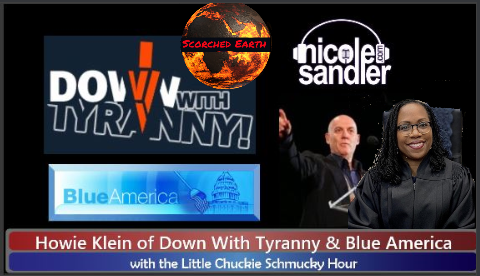 Download here or click below to play, (or watch the video at the bottom of the page!)
We haven't spoken with Howie Klein in a few weeks, as the House Select Committee had hearings on the last two Thursdays, so our regular programming was pre-empted. But there's no hearing today.
Howie's back, and we have a lot of unfortunately very bad news to discuss.
One bright shining spot of good news today though. We now call her Justice Ketanji Brown Jackson. Justice Breyer officially retired today, after the Supreme Court handed down its final rulings for the year, including a giant middle finger to those of us who were counting on combating climate change to save the planet. Scorched earth indeed!