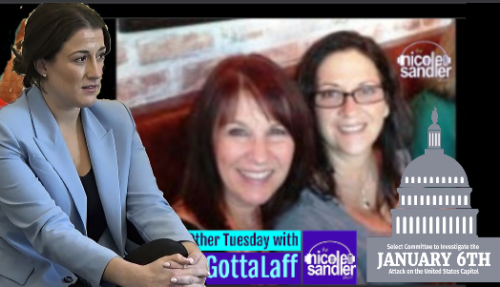 Download here or click below to play, (or watch the video at the bottom of the page!)
The House Select Committee investigating January 6 called a special surprise hearing today, called just yesterday. Today, we got to hear directly from Cassidy Hutchinson, former executive assistant to the WH Chief of Staff Mark Meadows. She gave direct testimony that directly implicated the former president in the capitol attack.
GottaLaff made it to Canada to establish her residency… she joins me by phone to go over today's explosive testimony.