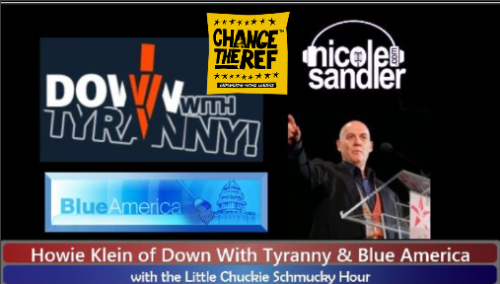 Download here or click below to play, (or watch the video at the bottom of the page!)
It's a busy Thursday. As usual, Howie Klein is here, and we'll discuss the developments today on an infrastructure deal, the House Judiciary Committee mark ups on the anti-trust package of bills, congressional candidate bingo and more.
But we'll start the show with Manuel Oliver. His son Joaquin was killed in Feb 2018 during the shooting at Marjory Stoneman Douglas High School in Parkland, FL. This morning, we learned of an amazing graduation event he put together for "The Lost Class" at which a former NRA president and a gun advocate were totally pwned. It's the best thing you'll see all week, I promise.
]There are actually three videos there. I'll post the one I played on the show today, but you should visit the site to watch the other two and sign the petition calling for universal background checks!
And here's today's show, video version