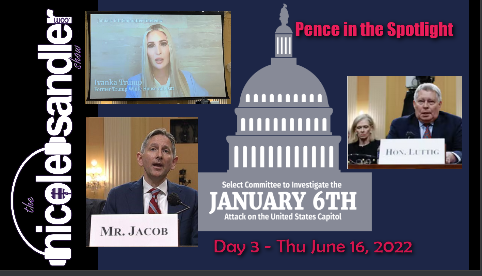 Download here or click below to play, (or watch the video at the bottom of the page!)
Today is Day 3 of this round of hearings conducted by the House Select Committee investigating the events surrounding the Jan 6 attack on the Capitol. The focus today is on VP Mike Pence, and Trump's efforts to pressure him into using powers he never had to overturn the 2020 presidential election. Howie Klein will return next week.
I promised the full 12-page statement submitted by Judge J. Michael Luttig. You can get it right here.
LuttigStatement-J6Committee_061622
You should read it. It's very good!