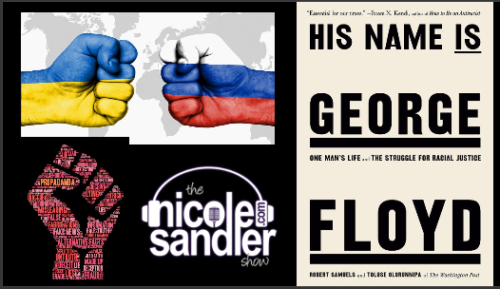 Download here or click below to play, (or watch the video at the bottom of the page!)
When Laffy is here on certain Tuesdays, the mood is much lighter than it will be today in her absence. I have two guests lined up who promise to be fascinating. But I don't think we'll be doing much laughing today.
First up: Lev Golinkin, an author/journalist who was a child refugee from Ukraine, writes in The Nation about the ill-fated Disinformation Board the Biden administration first announced, then abandoned, seemingly being derailed by right wing attacks and propaganda.
The thing is, I booked Mr. Golinkin before reading his stuff, and it turns out that I vehemently disagree with him — not on this story, but on his view of the war that Russia is waging on Ukraine. I'm going to talk to him today to try to figure out why he's elevating Putin's bullshit Ukrainian Nazi propaganda and why so many otherwise smart people are falling through that crack in reality.
And we'll talk about the strange story surrounding that agency and the woman hired to run it, then fired from the sinking ship.
Tomorrow marks the second anniversary of the murder of George Floyd at the hand (knee, more accurately) of a Minneapolis police officer, sparking the creation of the Black Lives Matter movement. A new book is out this week, His Name is George Floyd: One Man's Life and the Struggle for Racial Justice. I'll talk with one of the two authors, Toluse Olorunnipa.
And we learned that a shooter entered a Texas elementary school and killed 14 kids and a teacher. I have no more words…