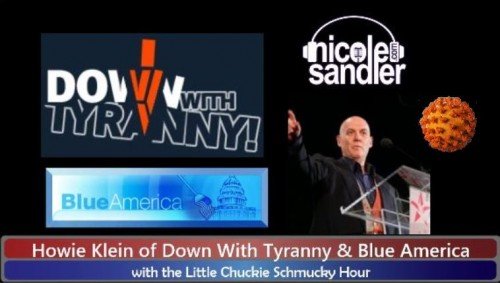 It's another Thursday in quarantine and with each successive week, it seems our nation is unraveling a bit more, thanks to our truly dysfunctional government under the Trump administration. We're trying to keep our eyes on the prize — big wins on November 3. So today when Howie Klein joins in, we will go through the list of great progressive candidates who need our votes in their upcoming primary races. As usual, we'll begin with the latest news, opinion and something funny too!
Here are the dates and candidates we discussed today. The ones named have been endorsed by Blue America
June 2 – Primary day in Delaware (new date), Washington DC, Indiana (new date) where JIM HARPER and JENNIFER CHRISTIE are Blue America candidates, Maryland (new date) where McKAYLA WILKES and JILL CARTER are Blue America endorsees, Montana (where TOM WINTER was endorsed by Blue America, and STEVE BULLOCK should win the Senate seat currently held by Steve Daines. There are also races on June 2 in New Mexico, Pennsylvania, Rhode Island and South Dakota.
June 6 are the US Virgin Islands caucuses
June 9 is the Georgia primary (new date), where LISA RING is the Blue America progressive candidate, and in West Virgina, where KATHY KUNKLE is Blue America's candidate
We'll pick up there next week and get to New York, Kentucky, New Jersey and more….
Here's the chart I was talking about on today's show with the COVID counts globally. I only pulled the Top 20 countries, but you can find the whole chart here (and others too).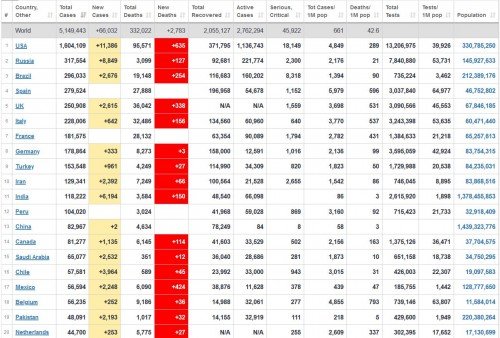 Today's funny was courtesy of the wonderful Lauren Mayer..