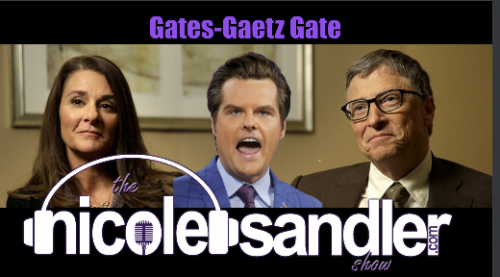 Download here or click below to play, (or watch the video at the bottom of the page!)
Terrible people are dominating today's news. Matt Gaetz's literal partner in crime is spilling his beans, Marjorie Taylor Greene takes five minutes on the floor, and Bill Gates' halo has lost its shine. Bill Gates is the subject of a scorn on multiple fronts right now.
Journalist Tim Schwab writes about his role in perpetuating vaccine apartheid for The Nation, and he's our guest on today's show.
I played just one quick funny regarding Matt Gaetz from our friend Bruce W. Nelson
And here is today's show, video style