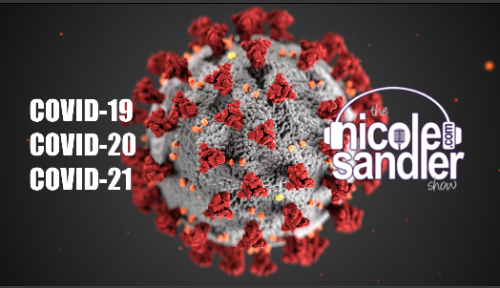 Download here or click below to play, (or watch the video at the bottom of the page!)
Today, I welcome John M. Barry back the show a year after he first appeared. He's the author of The Great Influenza: The Story of the Deadliest Pandemic in History, about the 1918 Spanish Flu. He wrote an op-ed for the Washington Post on Monday, "The 1918 pandemic tells us that we can't celebrate the end of covid yet." Today, we get an update from him on how our COVID pandemic compares to the 1918 Spanish flu.

But we begin the show with a look at the House Oversight Hearing today about the Jan 6 Capitol insurrection. And, of course, the House Republican conference cancelled Liz Cheney's leadership role because she told the truth.
Speaking of Liz Cheney, it's worth watching the speech she delivered last night before facing her proverbial firing squad this morning.
I shared a new parody from Founders Sing that's both timely and topical!
And here's today's show on video, for those who like to watch…