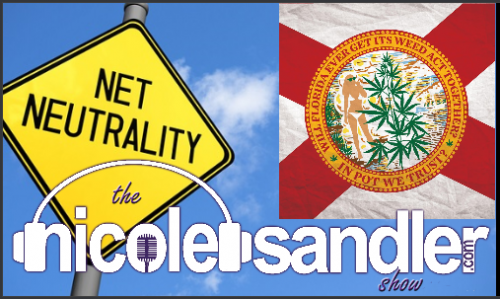 Download here or click below to play, (or watch the video at the bottom of the page!)
Today, I'll follow up on our conversation from last week with Tim Karr of FreePress.net. It had been a while since I spoke about Net Neutrality on the show, as it appeared that not much was happening. Well, that changed a few days ago with a story about big ISP's (ie Comcast) flooding the FCC with FAKE comments about the proposed rules. I'll speak with Evan Greer of Fight for the Future, who's been fighting that battle for over a decade.
We'll start the show with a look at Florida's other outrage this legislative session– they killed off the possibility of legal weed! I'll speak with Karen Seeb Goldstein, executive director of NORML Florida.
Randy Rainbow is back… we shared his brand new video
And it appears that YouTube has lifted my live streaming suspension early!!