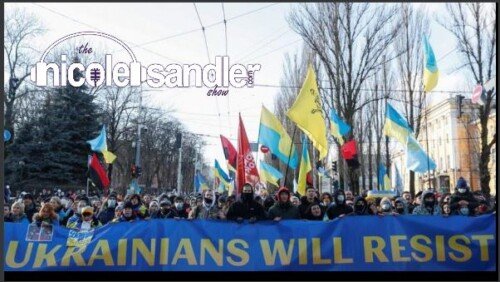 Download here or click below to play, (or watch the video at the bottom of the page!)
This should not be happening. The images we saw last night and this morning from a suburb of Kyiv, Bucha, has the whole world crying. Except for Russia, I guess, as they're the people responsible. The footage is something that would normally not be aired, but nothing about this war is "normal."
As we get news that Putin is retreating from Kyiv and the surrounding areas, choosing instead to concentrate his offensive attacks on the Dombas region, it seemed like we'd be able to take a small breath of relief. Until we saw the footage of dead civilians everywhere, many shot in the back of the head while their hands were shackled, execution style. Others were apparently just gunned down as they walked along the road or rode their bicycles.
Yes, everyone should see these images so they know what Russia is doing.
Today, I'll talk with Philip Ittner. He's a former reporter for a number of corporate news outlets who's had enough of working for that type of business. He's covered Ukraine and surrounding areas for decades, so returned on his own to report to the rest of the world what is happening there. Click here for Philip's YouTube channel.
To get the show started, we'll try to connect with Linda Chorney (who's on the road back to Tucson from Las Vegas), to get her first-hand account of her Grammy experience.