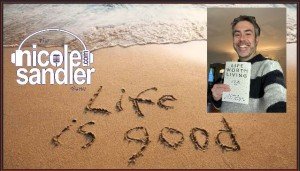 Click the player above to play, right click the download button below to download the episode, scroll down for the video version


We sometimes use that frame as a diss… when telling someone to get lost, you might say "Have a good life."
But we're not being snarky today. The issue is what makes a life worth living?
My guest today is Matthew Croasmun. He and two others – Miroslav Volf and Ryan McAnnally-Linz teach one of the most popular courses at Yale, called Life Worth Living.
They've now transformed this popular course into a book — Life Worth Living: A Guide to What Matters Most ––  so we can share in the experience and figure out what matters most. I figured this would be a good way to usher in the weekend. We could all use some help – especially in these contentious times – in learning how to embrace what's important and how to live a life worth living.