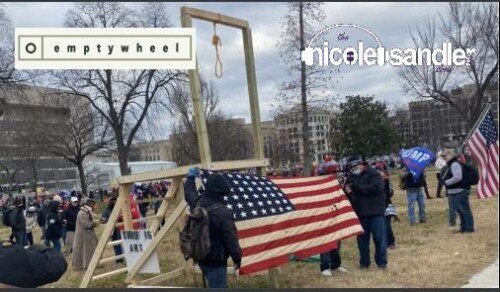 Download here or click below to play, (or watch the video at the bottom of the page!)
We end this week with another visit from Marcy Wheeler.
If you're one of the few who don't know, Marcy Wheeler has been doing an amazing job keeping track of all of the Jan 6 insurrectionists at emptywheel.net — the plea deals, the trials, the investigations. She also is somehow able to stay abreast of the 1-6 Committee's work, the DOJ's work, the SDNY investigation, etc. You get the idea.
Today, I pick Marcy's brain about all of this. She answers my questions for the better part of the hour! So strap in and get ready for a big information download!
And have a happy Passover, Easter, Ramadan or whatever you celebrate… and go outside at night, as we have a Pink Moon…. I couldn't play this on the air, but I can share it here…