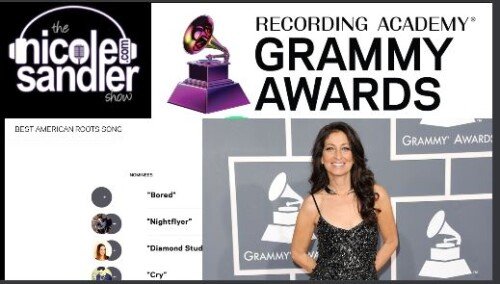 Download here or click below to play, (or watch the video at the bottom of the page!)
The Grammys ceremony is happening on Sunday.
After delays due to Covid and last week's epic fail at the Oscars, you might think the Grammy Awards will be conflict-free. Well then, you'd be wrong!
My guest today is an artist named Linda Chorney. She's now a two-time Grammy nominee, but they didn't make it easy for her. Linda is an indy… an independent artist without any label affiliation. As such, she's a unicorn in the Grammy world. But her album Emotional Jukebox was nominated 10 years ago for Americana Album of the Year… She was attacked and threatened over it and, after it was all over, made a movie and wrote a book about what happened.
Despite her experience a decade ago, she submitted her pandemic-written song, "Bored" for consideration this year and, at first, it appeared that lightning wouldn't strike twice. Until it did!
Linda Chorney joins me today to talk about the whole experience, and show that the Oscars got nothing over the Grammys… And yes, she'll perform for us too!