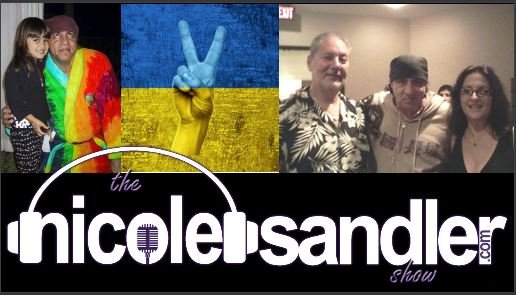 Hour One: On Ukraine, Russia, Tatiana and Harvey Wasserman
Download here or click below to play, (or watch the video at the bottom of the page!)
Hour Two: Stevie Van Zandt
Download here or click below to play, (or watch the video at the bottom of the page!)
Whether you call him Miami Steve, Little Steven, Steve or Stevie Van Zandt, the Rock and Roll Consigliere joins me via Zoom for an all-encompassing conversation about his new book, Unrequited Infatuations, and the many stories he tells in it, and then some. Check out the website at LittleSteven.com.
We taped this conversation on Wednesday. I figured it would be a perfect way to kick off the weekend after a rough and frankly pretty awful week.
And then Putin bombed a nuclear power plant in Ukraine last night – the largest one in all of Europe- and I realized I couldn't wait until Monday to talk about that. So, we're starting a bit early today.
I still want Steve to usher in my weekend — I was feeling too good at the end of the interview to then start talking about the horrors being inflicted on the good people of Ukraine. So, we get a bonus hour at the beginning in which we discuss how we narrowly escaped a disaster like this world hasn't before seen as the Russians bombed the largest nuclear power plant in all of Europe.
So I'm joined by Harvey Wasserman, who's been one of the fixtures of the No Nukes movement since the 70s. In fact, he was one of the people responsible for bringing together MUSE (Musicians United for Safe Energy) and the brilliant No Nukes concerts in 1979, at which Bruce and Steve Van Zandt played. So it just seemed that this was the way to go…
Anyway, a bonus hour today, in addition to Steve Van Zandt. Now if only the people of Ukraine weren't under attack by the planet's sickest madman…