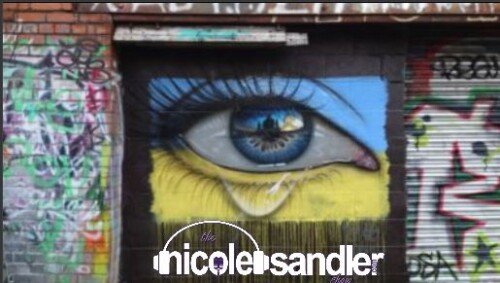 Download here or click below to play, (or watch the video at the bottom of the page!)
We've finally reached Friday, and Russia's war on the innocent people in Ukraine is in its third week. I don't want to watch the atrocities, but I can't turn away as I'm concerned about the people who are being murdered by the world's smallest madman (with a really tiny dick).
As you know, I have a friend in Ukraine. We've been communicating via the Telegram app. Today, she sent me a horribly disturbing message. She wrote
"Today I received a call to the Friends forever hostel phone number. The man asks are you alive? I say yes. The answer is, I hope you all die very soon!"
How can people be so cruel? My inner Momma Bear pounced.
Tatiana sent me a screenshot of her phone, where this caller's phone number was clearly displayed. It was a NYC number: 929 841 4806. I'll explain what happened next at the start of the show…Then, we'll check in with Dietmar Pichler, an Austrian who frequently visits Ukraine, and know the history of the country very well. He's been working overtime, debunking the disinformation being spread by Putin, trying to get the world to listen to the truth. (I had a problem with the audio on that one, so it's posted below)
And finally, because it's Friday and we all need to take some time for self care this weekend, I thought I'd bring on a guy who can make us laugh. John Poveromo is a comedian and host of the podcast Dystopia Tonight. We'll see if he can actually make us laugh in the face of the immense tragedy we're watching in real time.
Now, here's that interview with Dietmar Pichler
And here's today's show… Have a great weekend. I'll see you Monday!