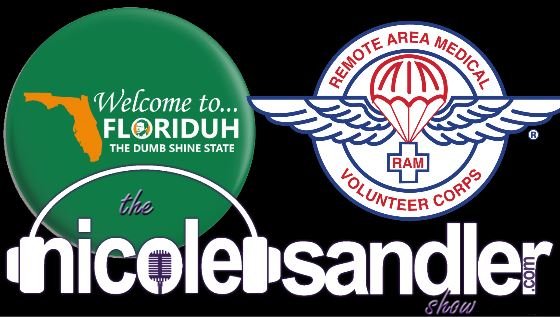 Download here or click below to play, (or watch the video at the bottom of the page!)
Florida's legislative session has reached the halfway point, and the cretins that control the state are doing their best to turn it into Gov DeathSentence's own personal rightwing autocracy. It's been too long since my friend, fellow FloriDUHian Deborah Newell Tornello joined me for a Floriduh segments. The fact that her family now splits its time between here and Canada, gives us even more to discuss.
But we just passed the halfway mark of the 2022 Florida Legislative Session, and the governor and his minions are working hard to deny us of our rights Of course, FloriDUH is one of the states that never accepted the government's very generous package to extend Medicaid and help kids who might not otherwise have access to health care.
Fortunately, the RAMUSA medical expedition is headed to Ft. Lauderdale next month. I'll speak with Heather Rhodes, who'll explain what that's all about and why it's so necessary, and how you can volunteer or get health care!
And I reached way back into the Air America archives to share a few minutes of the first interview I ever did with RAM founder Stan Brock. It was July 28, 2009… Just click here to listen to the rest of that interview.