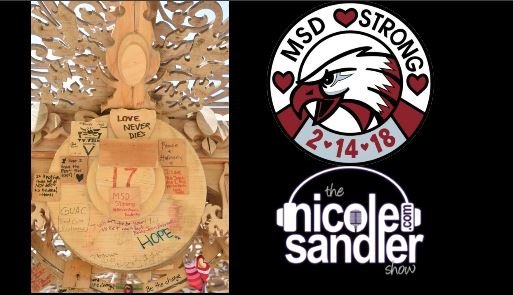 Download here or click below to play, (or watch the video at the bottom of the page!)
I live in Coral Springs, FL. If you're not from here, that probably doesn't mean much. If you do live in these parts, you know that we're adjacent to Parkland. We share a police and fire department. So yes, the mass shooting at Marjorie Stoneman Douglas High School that happened four years ago today directly affected this community. I know firsthand that February 14 isn't just Valentines Day any more.
When you live in a community rocked by something so tragic, it doesn't ever just go away.
Today, not that I needed reminding, but one of the first things I saw was Manuel Oliver on my TV on a construction crane near the White House. Manuel Oliver's son, Joaquin "Guac", was a 17-year old senior at MSD when he was shot dead at school on that horrible day, along with 16 other students, teachers and staff. Seventeen others were horribly injured.
(People don't mention those injured often, but they should. The damage done by bullets from AR15s is horrific. These people live with those memories along with the pain and physical reminders every single day.)
I was just hitting the air four years ago when I learned that there was an active shooter at MSD.. and not a damn thing has been done to insure that something like this never happens again. And that may be the biggest tragedy of all.
The two organizations that Manuel Oliver mentioned are The Lost Class and Change the Ref.