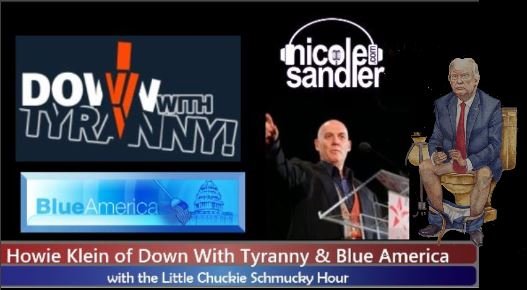 Download here or click below to play, (or watch the video at the bottom of the page!)
Trump took classified documents from the White House and clogged the toilets there flushing papers he wanted hidden. Truckers in Canada protesting mandates shut down cities and bridges and authorities are worried that the truck protests will spread here, perhaps threatening the Super Bowl and more. And Marjorie Taylor Greene doesn't know the difference between the gestapo and gaspacho?
We have lots to talk with Howie Klein about today. The founder of Down with Tyranny and the Blue America PAC is with us every Thursday…
I was surprised this morning by an email from Scott Lowe, a former colleague of mine (from a different radio station) who had a few airchecks from KSCA- the station I memorialized last Friday on the 25th anniversary of its final broadcast. One of them was from January 30, 1997, during our final week on the air.
Mimi Chen was our nighttime host, and Howie Klein joined her that night as a guest DJ. Here's the audio I was sent today:
Howie also told us about a music oriented contest he has going on at Blue America. Here are the details. Just click the image below to get to the page.