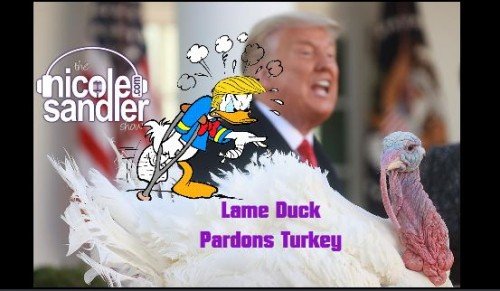 It's the day before Thanksgiving Day, and this is the best I've felt in four long years. Obviously, all is not great, but we're better off now that the orange menace will be evicted from the White House in 55 days or so.
There's news to share today as Trump goes further off the deep end and Joe Biden projects calm and competence.
We'll check in with Ari Berman of Mother Jones for his take on how the election went and what it portends for the future.
And I have a few thanks to share. Thank you for listening!
We played TWO funnies today. First up, Jen Houston with "Pathological Liar"
And the quite prolific Founders Sing couldn't resist Rudy's seeping face
And finally, here's the video version of today's show, for those who like to watch…